I've promoted Google Sketchup several times on this blog yet I haven't used the program for some time. Though, that may change in the near future as my interest in the program has just been rekindled.
In an Internet search yesterday, I found not one but three separate Sketchup projects where people have tediously reconstructed the 1959 Ford F100 Styleside Truck. My Sketchup skills are a bit lacking to the extent of reconstructing an object such as an automobile. I'm finding that I'm pretty decent at building homes. But, they are built with considerable more straight lines and right angles than a curvy 50's model vehicle. So, I'm excited and thankful that someone with more skills than I possess must have loved the '59 Ford enough to build one up for the rest of us.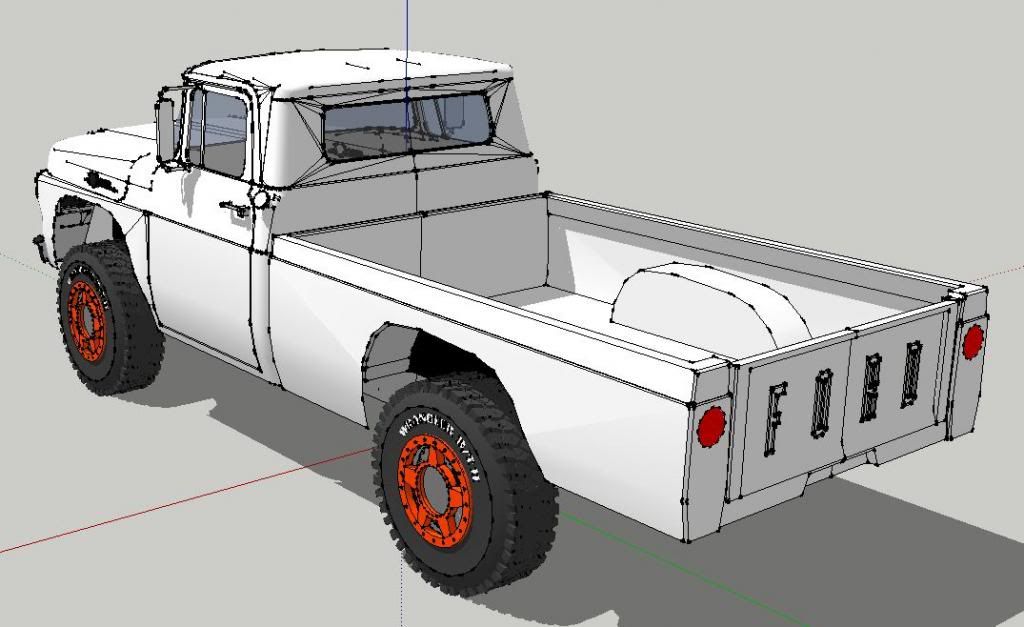 I now can insert this truck into any other project that I'm working on. For example, when I design our new dream home in Google Sketchup, guess what will need to be in the driveway of said dream home. That's right. You guessed it!
In case you'd like to see them in all their 3D splendor, you can download Sketchup for free in the Downloads drop-down menu found at the top of this blog. And, here is a link to the file for each of the three trucks
here
,
here
, and
here
.