This week, I did much better watching my calories. I had a couple of treats through the week, but those were on days I had done extra well, so I got away with them. What I didn't get away with was the weekend. I blame a poor choice at Wendy's on Saturday and not realizing that my Qdoba meal on Sunday was 900 calories. 900?! I sort of felt that Qdoba was a healthy option. I guess it still is, just in a freakishly large portion.
I do feel a little better. The weekly soccer pick-up games are doing their thing. Last Friday, I wasn't even sore after Thursday's game like I had been experiencing the day after playing in previous weeks. That's something to get excited about.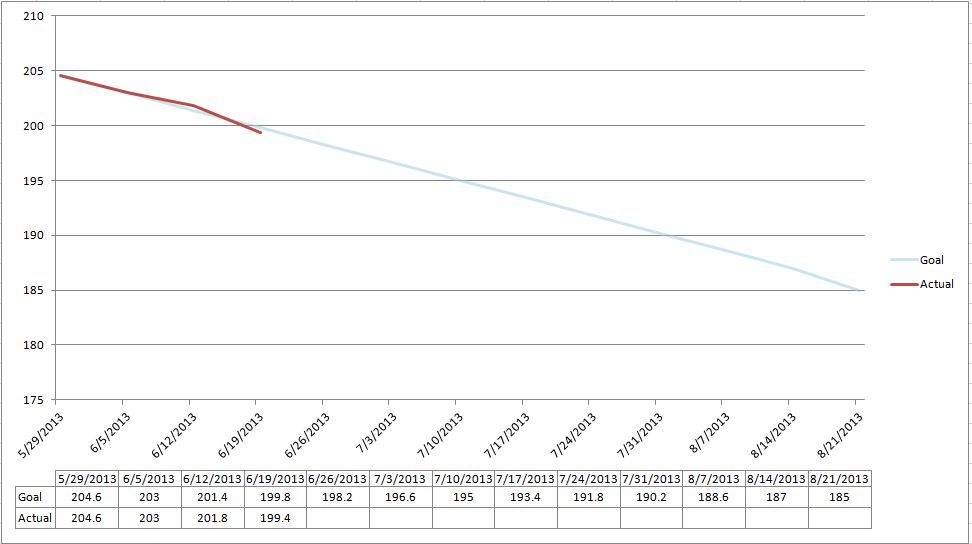 Yesterday, I rode my bike to work instead of driving. It was nice, but I must admit that it was harder than I planned on it being. I worked up a pretty good sweat despite the cooler morning. It's 5.5 miles one way and it took me 29 minutes each direction. According to MyFitnessPal, the two rides (to and fro) complete my exercise goal for the week. ??? That can't be right. Can it?
As you can see from the lower graph, I made up for last week's goal being missed by .4 lb and even weighed in .4 lb under this week. So, I'm feeling pretty good about my results.