Week 2 of the 12-week challenge has come to a close. And the results are in.
They aren't quite as good as they should have been. I didn't quite hit my goal weight for the week. I lost 1.2 lbs but was supposed to have lost 1.6 lbs. However, in my defense, I did have some considerable belated and extended birthday celebrations this last week, which can be seen clearly from the spikes in the top graph
I turned 34 eight days ago but due to our hectic schedule on Tuesday we didn't celebrate it until Friday with a trip to HuHot. As I always do at HuHot, I ate too much. It was delicious but I felt like I might burst at any moment.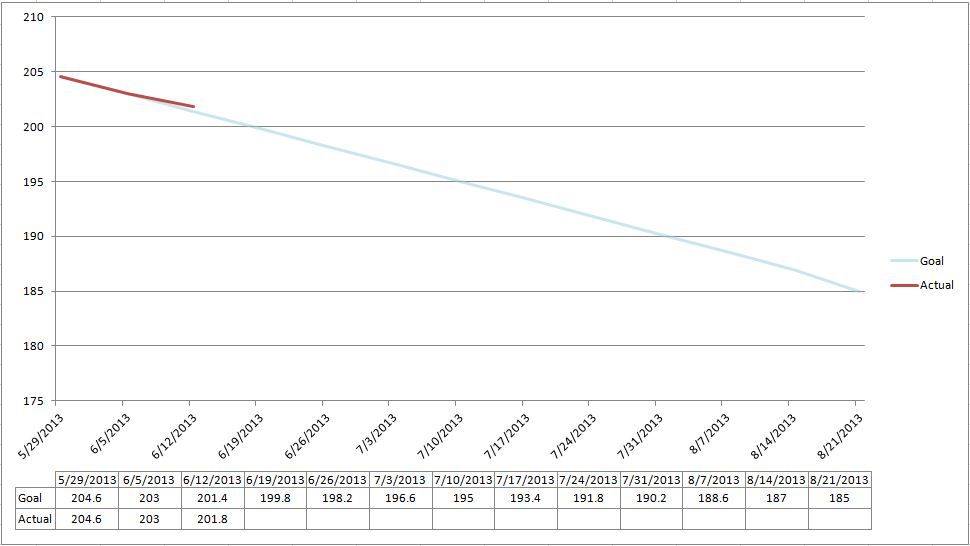 Before that was the late dinner that Daniel cooked for us. It was delicious as well, but with the brownie dessert that followed I, without a doubt, had more calories than allotted.
Then there was Saturday's cookout at the park celebrating Leah Sing's birthday. It's hard to step away from the picnic tables virtually spilling over with food.
Sunday afternoon was spent at Nakato's. This wasn't too bad since you only get served a normal amount of food. But following it up with the kid's Nakato left-overs for dinner once again put me beyond my limit.
One would think that Monday I would have made up for the weekend, but after sanding drywall for about 2 hours, my appetite was on fire. Coupled with the boredom of my wife not being home I over-ate. Oops.
I'm sort of surprised that I still lost weight. But, I'll take it. I averaged 1817 daily calories with a goal of 1580. Hopefully this next week can prove to make up for this goal being missed. Only time will tell.