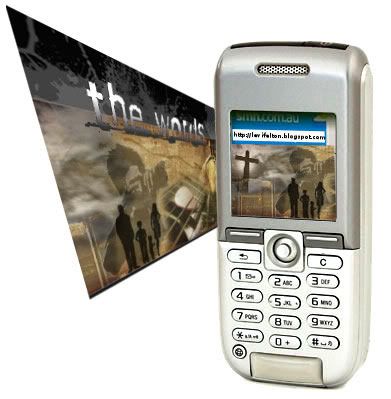 This month, I added unlimited web usage for my phone. I wasn't sure if it was going to be something that I would actually use or not, but I figured that I could try it and if I didn't like it I could just as easily remove it from my bill. Well, it's been better than I thought that it would. I've been able to catch up on reading blogs that I like, get and respond to my e-mails instantaneously, check facebook, watch YouTube videos, Google Map destinations, and more. I'll probably keep it.
One thing that I was disappointed with was the inability to view my blog from my phone without the use of a special application. I found an application for the LG VU (my phone) that grabs all the text from a blog and allows you to read it on my phone, but it also grabs some of the html code with it. It's not too bothersome for me, but I could see where some people would think so. Also, the layout is sort of bad and there isn't any photo support.
I searched Blogger for a solution, but they apparently don't support blog templates specifically for mobile phones. So, I searched the Internet and found a solution. I found a simple template format that allows the reader to read my blog and see any photos that are posted with it. It doesn't, however, support either the reading of or posting of comments, which is a bummer. I managed to add this ability to the page, however, it took forever (or a full minute, whichever came first) for the page to load. Then, even fully loaded, the comments could be read well and a new comment could be typed, but the "Post Comment" button was non-functional. So, it did no good to type a comment that wouldn't post.
I'll take what I can get, I guess. So, 'the words' is officially set up for mobile devices and can be reached at levifeltonmobile.blogspot.com