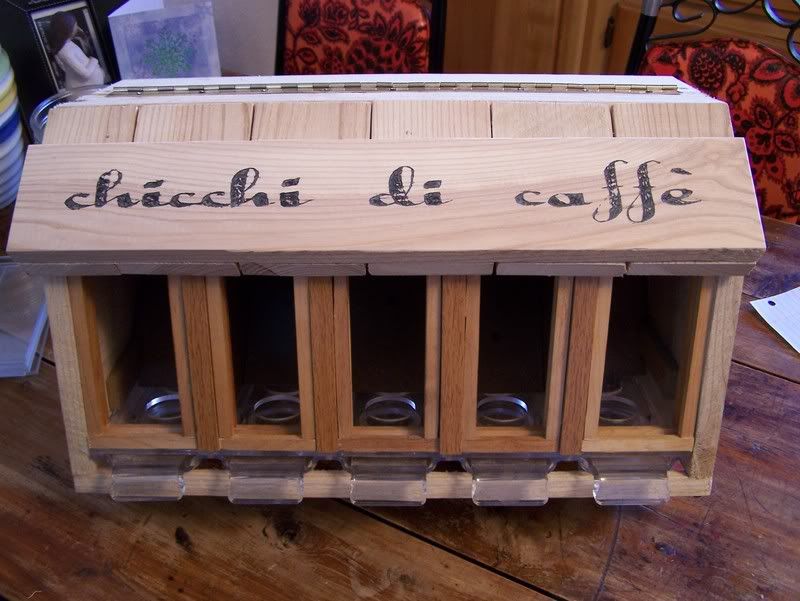 Some time ago, a co-worker told me how he bought a coffee bean roasting company down in Ozark. Being a coffee drinker, I was immediately intrigued. When I expressed my interest in possibly becoming a customer he said that he would bring me some samples. He did more than that, though. He let me borrow a fancy electric coffee bean grinder and he gave me an array of samples including Columbian Supremo, Mexican, Guatemalan, French Roast, Espresso, and Sumatra. They were all great. We were hooked. We made him our dealer and business has been booming. We went right out and bought a fancy grinder for ourselves. Jodi, then bought me an awesome new coffee/cappuccino/espresso maker to match. And, today we are putting on the finishing touches to our home-built coffee bean dispenser.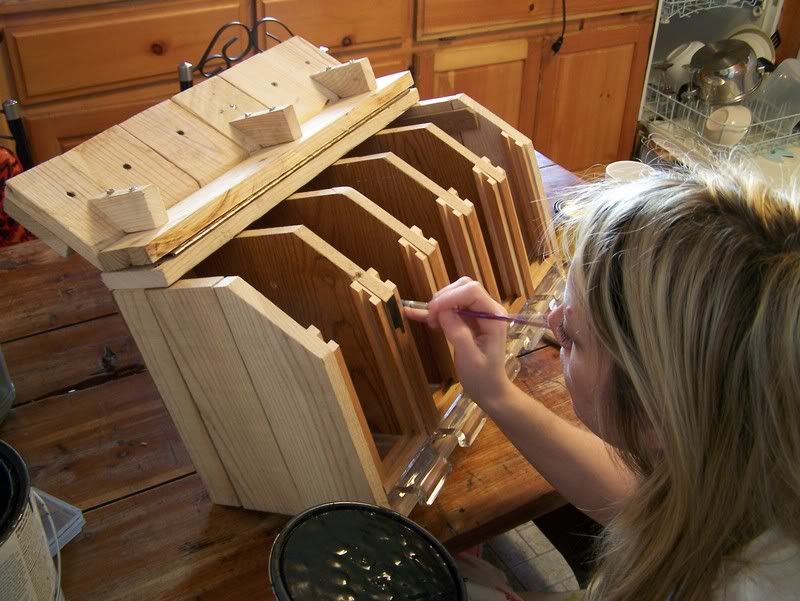 The story of the dispenser starts way back in May of '06. I was dumpster diving at MSU as I always am when school lets out. And, I came across this HUGE coffee bean dispenser. It still had Churchill Coffee Company insignias all over it. It was straight from a coffee house, and some frat boy must've taken ownership of it somehow. However this student acquired it, I may never know and don't really care. After all, I have it now. I eventually decided that the box was way too enormous and I took it upon myself to take it apart and trash everything but the hardware. A few months ago, I built this box and customized the hardware to fit it.


Last week, I drew out "chicchi di cafe" on the front. I then spent the last week engraving it into the wood with my off-brand dremel tool. Today, I painted the phrase and then sanded down the entire top to take off the excess paint. Then, Jodi painted the front and put on the finishing stain.

I have my eye on a table at a flea market that I will probably pick up tomorrow. I will chop it up in order to use it's decorative metal legs for the dispenser. And, voila!, it will be finished.

P.S. "chicchi di cafe" is Italian for coffee beans.