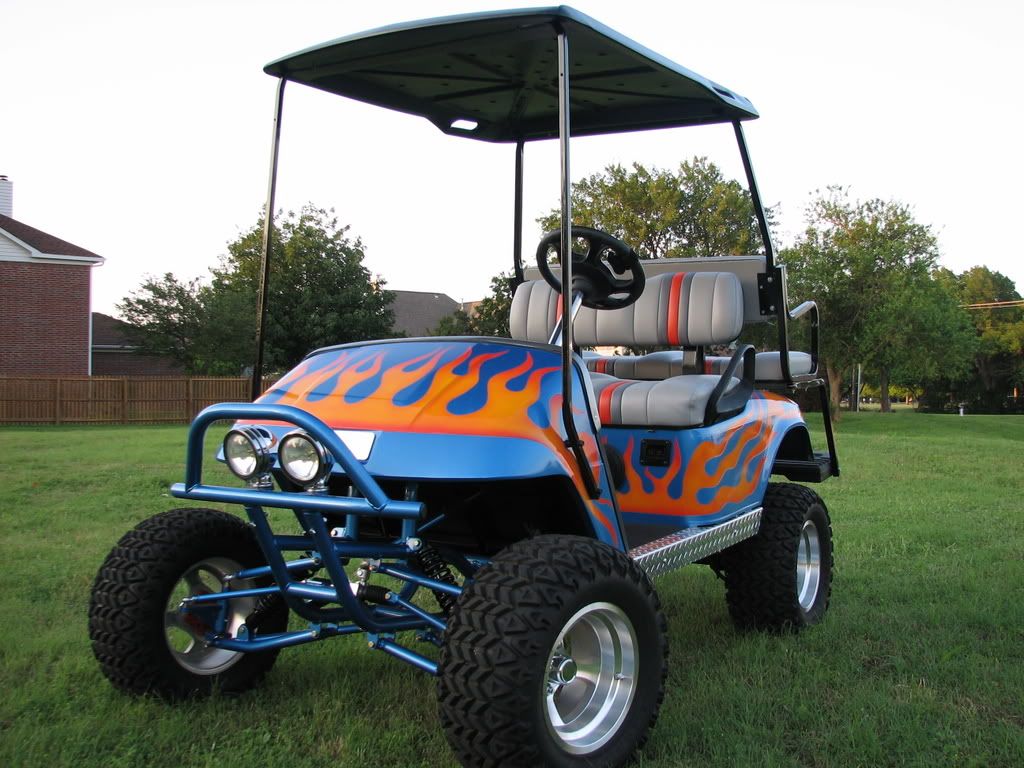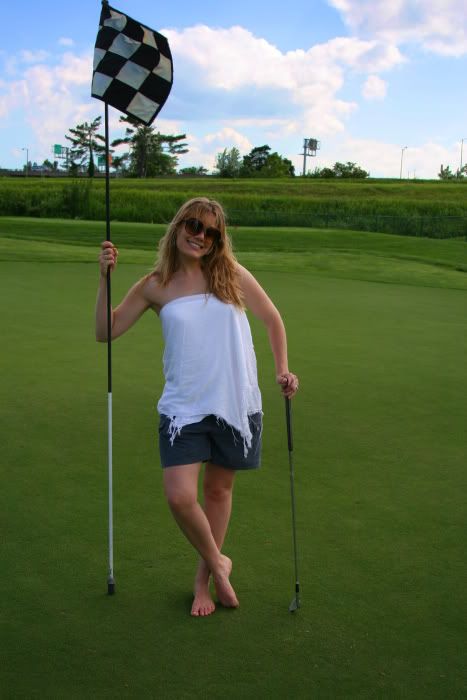 What do you get when you mix golf with a car show? You get a ridiculous looking golf cart as shown here. This sums up what we did this past weekend. Jodi got me a set of golf clubs for my birthday this year. I really like them and it's nice to finally have a set that is my size. The few times that I've gone golfing, I've either borrowed clubs from the guy I went with or I've used the set I bought a few years ago for $3 at a garage sale. They're good clubs if you're 5'3", so they should work just fine for Jodi. We got a babysitter Saturday and headed for the greens. We played the par 3 course by Payne Stewart and had a blast. We didn't keep score, but I was proud to say that I did get a couple bogeys and almost got a par. That's pretty good for me. It was also fun being out there amongst some real golfers. Some guys were out there in their golf shoes and their fancy bags, while Jodi and I both sported our bare feet.

Sunday, we took Jodi's parents to the Hot Rod Magazine Power Tour. My mom gave us an invitation that also got all of us some free BBQ. The show was huge. There was no way to get around and see everything. Just when you thought you had seen it all some left and more came rolling in. It was a revolving door of muscle cars and antique beauties. My favorite was a 1960 Ford F100. It's the first 57 through 60 model I've ever seen at a car show. I wound up talking to the guy for quite a while. He and his son swapped the frame out for a 1974 Ford truck frame. I told him my plans for my frame swap and he said that it was a good idea. He told me all the things he ran into along the way, but had said that it wasn't as difficult as they had thought it would be. I'll do a few things differently than what they did, but I love the turn out. Mine will stay a little more original. For example, I'll leave the gas cap on the cab even though it won't connect to a tank anymore. I'll also keep my big mirrors. They were original and while they prove bulky and less stylish these days, I like them.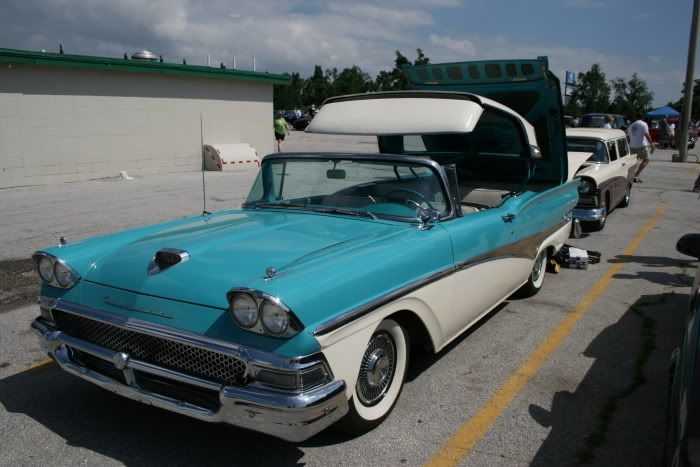 Another cool thing I saw was a hardtop convertible. Jodi's dad had told me about them, but it wasn't until yesterday that I finally saw one. Ford only made them for 2 years and they didn't last, but what a collector's item. Because of their hinges getting bent and rusting up, the usage of the convertible option was rarely used and the cars themselves got scrapped when they wore out. So, they are a very rare breed. It's a complete waste of space, but it makes for a great car show spectacle.