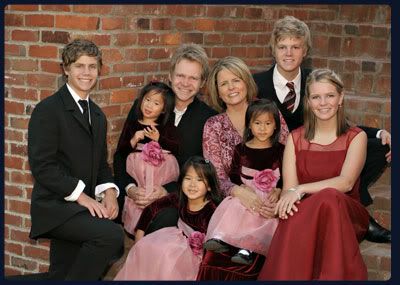 Just yesterday around 5:00 pm tragedy struck the home of Steven Curtis Chapman and his family. In a terrible accident, one of the teenage sons was backing his SUV out of the garage and failed to see little Maria, the youngest family member, who was playing in the driveway. Even worse, the accident was witnessed by several members of the family who were outside at the time playing in the yard. Maria was flown by LifeFlight to the hospital, but succumbed to her injuries there. She is pictured here in Steven's lap.

Maria is one of three daughters of the Chapman family who was adopted from China. The Chapman's have endorsed international adoption and even founded the Shaohannah's Hope Ministry after bringing their first adopted daughter, Shaohannah, home from China. This ministry helps to alleviate the cost associated with international adoption for adopting families.

Steven Curtis Chapman is a very well known Christian music writer and performer. With his first album appearing on store shelves just over twenty years ago, he is still out there writing new hit songs year after year. He has received 51 Dove awards for his song-writing, the most ever received by a single musician in history.

I personally was taken aback when I heard this story on the radio this morning. As a teenager, I had a bad dream that I backed over the neighbor kid, Josh. In the dream, he was in our driveway and I could not see him over the back of my car. I remember waking up and still feeling the hysterical anguish over the incident. Of course, I was relieved to find that it was just a dream, but still today I meticulously check behind my vehicle before backing anywhere. I'll never forget the horrible feeling I had in my dream and it was just a dream. I cannot imagine and never want to know what kind of anguish that family is now dealing with. That boy will always have to live with that mistake that in all likelihood couldn't have been avoided.

So, include the Chapmans in your prayers.