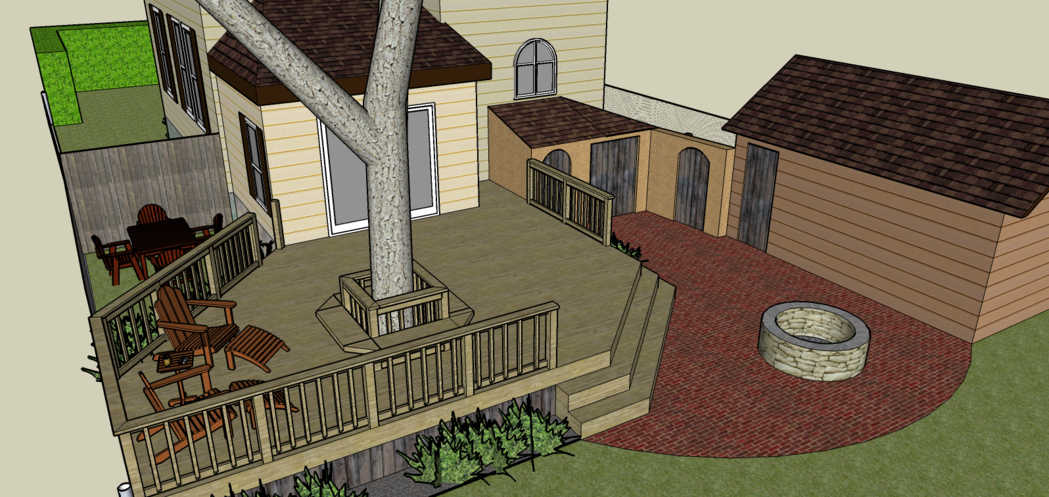 We've spent most of our energy renovating the inside of our home over the course of the last four and a half years we've lived here. The outside, though, has seen little more than the necessary maintenance. We have a plan, however. And, using Google Sketchup, I was able to better visualize that plan by building a 3D model of our house and yard. In this photo (click to enlarge), it shows our plan for a large deck, outdoor formal dining room (far left), brick patio with fire pit, and outdoor closet/new basement entrance.


The latter is what I'll be working on this holiday weekend. The photo isn't exactly what we're going for. The wall I built between the house and garage is actually taller than the one in the photo. So, I won't be hipping the roof on the addition down towards the wall. Rather, it will just shoot straight across to the inside of the wall.

The first thing I have to do, though, is dig a trench and bury a drain pipe. There are two gutters that empty right at the corner where the wall meets the house. I'm going to direct both of these into the drain pipe and reroute that water to the rear of the garage. Once that's done, I can dig and create a footing for the wall. Then, once the siding is cut I can start framing. I'll take lots of photos along the way and show the progress.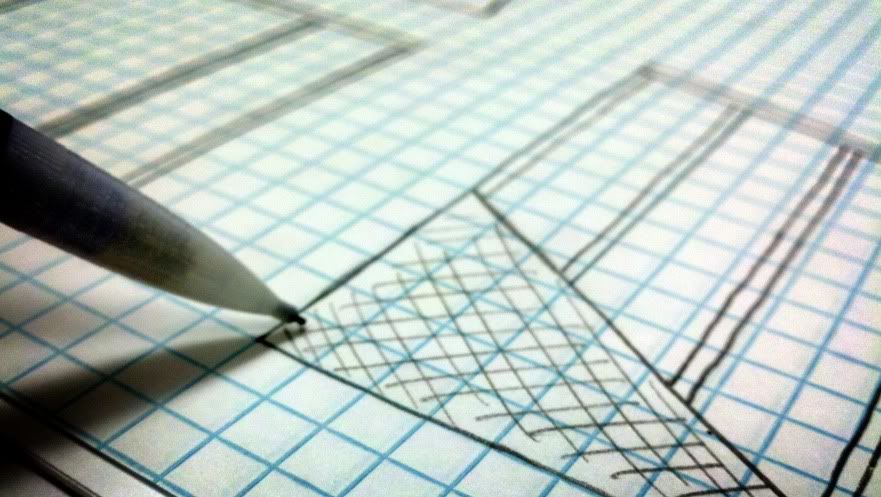 Though small, this addition will be a really nice and needed asset to the house. It will pretty up the view of our home from the backyard by removing this big ugly hinged basement access door. It will hide both the phone access panel and the sewer clean-out pipe. It will help tie in our garden wall to the house. Also, we'll gain an outdoor closet to put the bikes into. Eventually we can also use this closet to house our designer outdoor furniture cushions. We don't own any now but maybe when our backyard looks like the 3D drawing we will.


The bike storage is a big one. Normally, we keep the bikes in the basement. However, with the nice weather comes more use of them and they wind up in the kitchen so that the boys don't have to go up and down the stairs with them every day. The payment for this convenience for the boys is clutter for us all. We have a nice big kitchen so we can spare the space, but this temporary home for the bikes has long worn out its welcome.

Why am I starting an outdoor home improvement project on the hottest day of the year? I don't know. I guess I like a challenge. Come back VERY soon to see the progress!