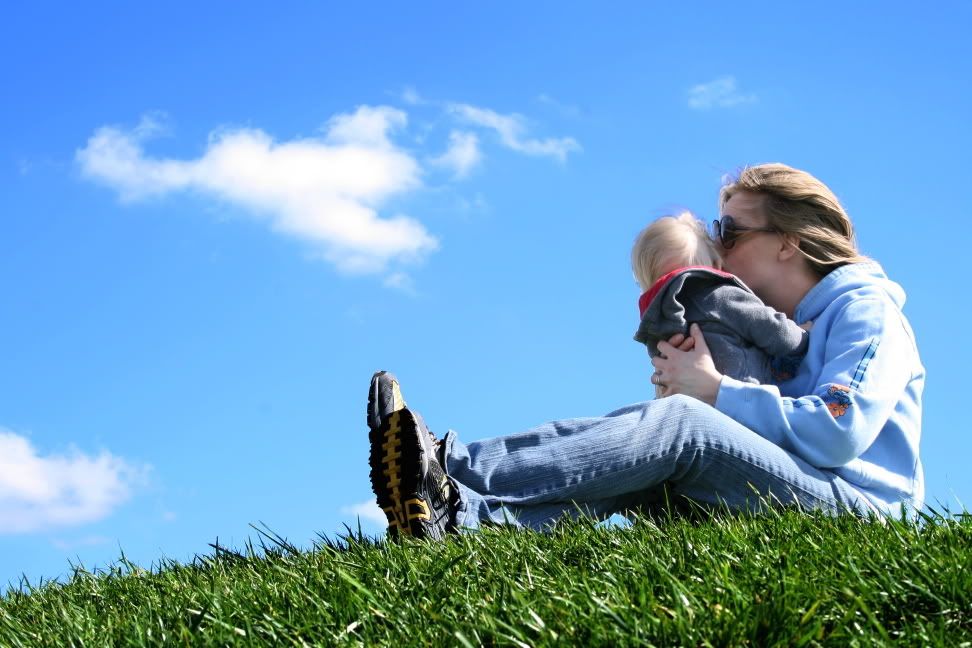 Well, I didn't get done as much as I was hoping to get done this weekend, but I did have a great weekend.

It began with a Friday night in which I got to relax, which is always nice. Then, Saturday at noon we took part in the March of Dimes walk at Jordan Valley Park. After the walk, they served hot dogs and chips, so we stuck around for that. We ran into Cheryl and Tonya who also walked, but due to the large amount of people involved we hadn't seen them until this point. So, we hung out with them for a while and kept up the tradition of being the last people to leave. I got a lot of really cool photos of the family as there are several good backgrounds there at the park. And, it was the first day since I've had my camera that we had green grass and blue sky, so I was excited to get some pretty colorful shots.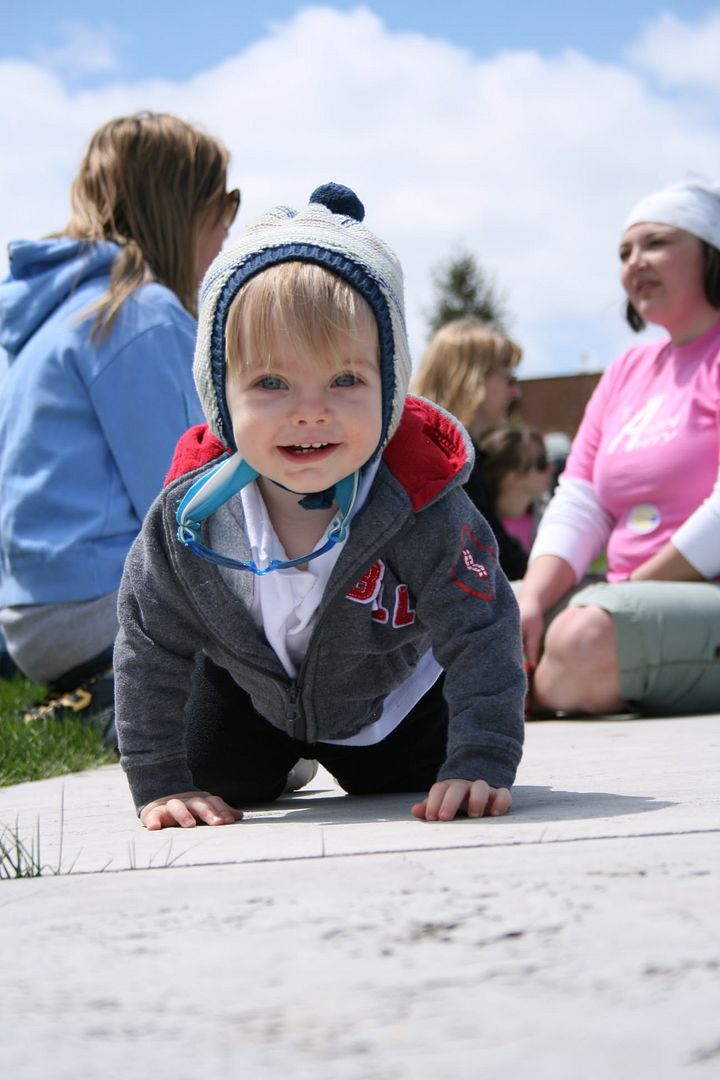 Afterwards, we walked down to S.T.D. Flea Market and spent a bunch of money and got a bunch of really cool stuff. We failed to realize, though, that we were going to have to cart all this stuff back a half-mile to where we parked the car. With Jodi carrying Lyric, we were able to load up the stroller and cart it all back. Though, to passersby I probably looked like a male version of a bag lady with that stroller piled high with flea market items. Overall, we spent way more time away from home than what I had originally intended. Not that I am complaining or anything. I had a lot of fun and it was a really beautiful day to do what we did. I even got a sunburn. Jodi, called me a redneck. I almost got done with the siding, too.