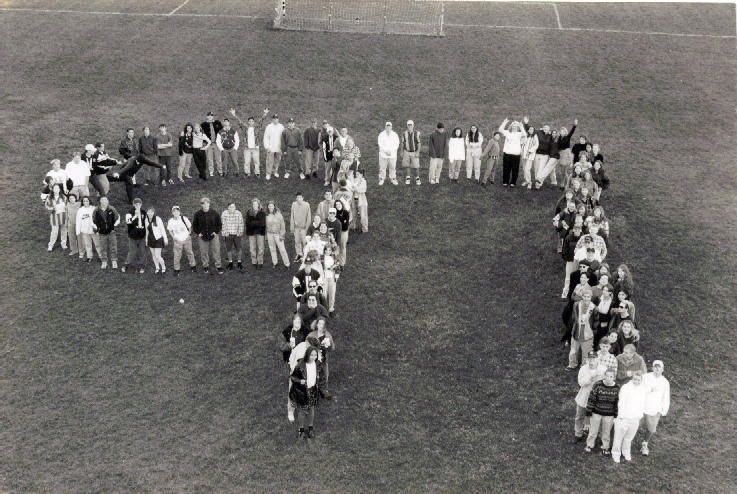 Next summer is the summer of my ten-year high school reunion. I can and can't believe that it has been ten years. It's like there is really two parts of me. One heard that it had been ten years and dropped his jaw like Wile E. Coyote after seeing the Roadrunner run right through the rock with a picture of a tunnel painted on it. The other one just shrugged his shoulders and said, "yup." After all, a lot has happened to me since I was a young pup. First, I've grown wiser. Not to say, I'm wise, but I can definitely say that I WAS stupid and I'm not as stupid as I was. We all were, though. And, yet, I remember being smarter than the whole world. I remember seeing and embracing the truths that the world neglected or were just naive to. I remember how we were going to be different and how we weren't going to conform to society. Society was largely comprised of lemmings who just ran the rat-race every day for "success." Success was misunderstood, though. As far as the world was concerned, success was all about quantity and quality of possessions. The measurement of success was easily seen. However, we knew better. We knew that life was meant to be happy and enjoyable and that success had nothing to do with
possessions and everything to do with happiness.

Of course, we never did come up with a plan of how we were going to be so much happier than society and not "run the rat-race." It was your basic rebellious teenager crap. We thought that if you worked for a company ("the man") you were automatically a lemming. We made a lot of assumptions about the naivety of adults. But, we were right about one thing. Success as I define it today is: stable happiness. Everyone has their ups and downs, but true success is being happy with your situation continually. It's having stability in your happiness. It's knowing that no matter what happens, you'll be able to deal with it and while you may experience a little boat-rocking the sailing after the storm will be smooth and straight again. Wow. That was an amazing metaphor. Someone give me a golf clap.

With this ten-year reunion coming, I've found myself volunteering to help with the collection of contact information. I've utilized a great free tool from Google that allows you to upload and edit a spreadsheet. The cool part about it is that multiple people can be logged on to it at the same time and be updating it and all the changed made are updated in real time. So, I can see other people making changes to it while I'm making changes. It's great. This way, all of the people who are collecting the contact info can put it on this sheet, so that no one is doubling or tripling our effort. I call it the "Class of '97 Contact Information Collection Effort Compilation." What do you think?