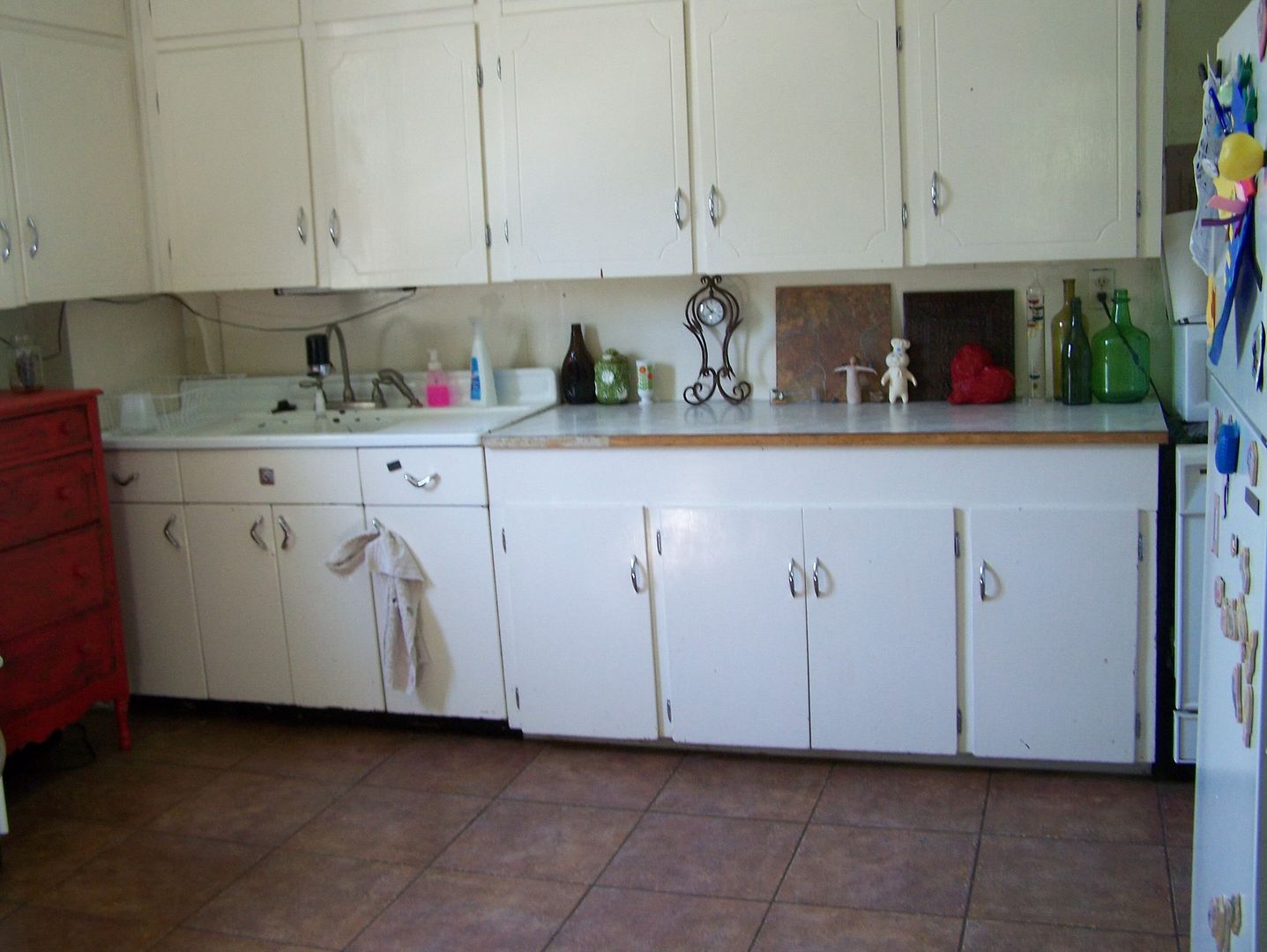 With the floor tiled, grouted, and sealed, as seen in this first photo, it was time to move on to something else and yet take a moment to enjoy and appreciate a real floor that the 5-second rule can apply on. The next project in here wouldn't come for a while. But, when it did it was actually just part of the salon/studio project. It was covering up the original back door and hallway door.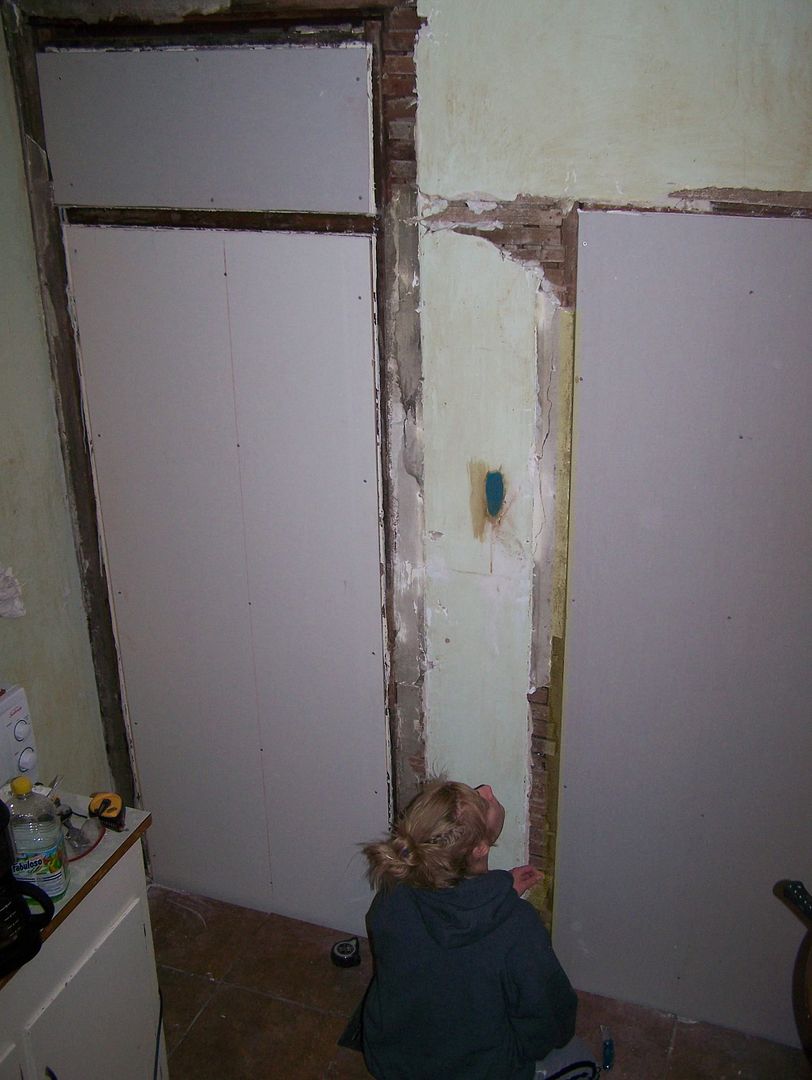 Originally the house had 4 doorways and 2 doorway-sized windows in the kitchen. Apparently, people in 1909 didn't have cabinets and counter space like people must have now. To make things worse, someone pre-1950 decided to shorten the massive dining room by creating a awkwardly configured hallway/storage closet. They added yet another doorway to the kitchen to pull this off thus giving it a ridiculous amount of doorways at an astounding 5. So, by covering up two of these we managed to create enough space for a proper modern kitchen layout.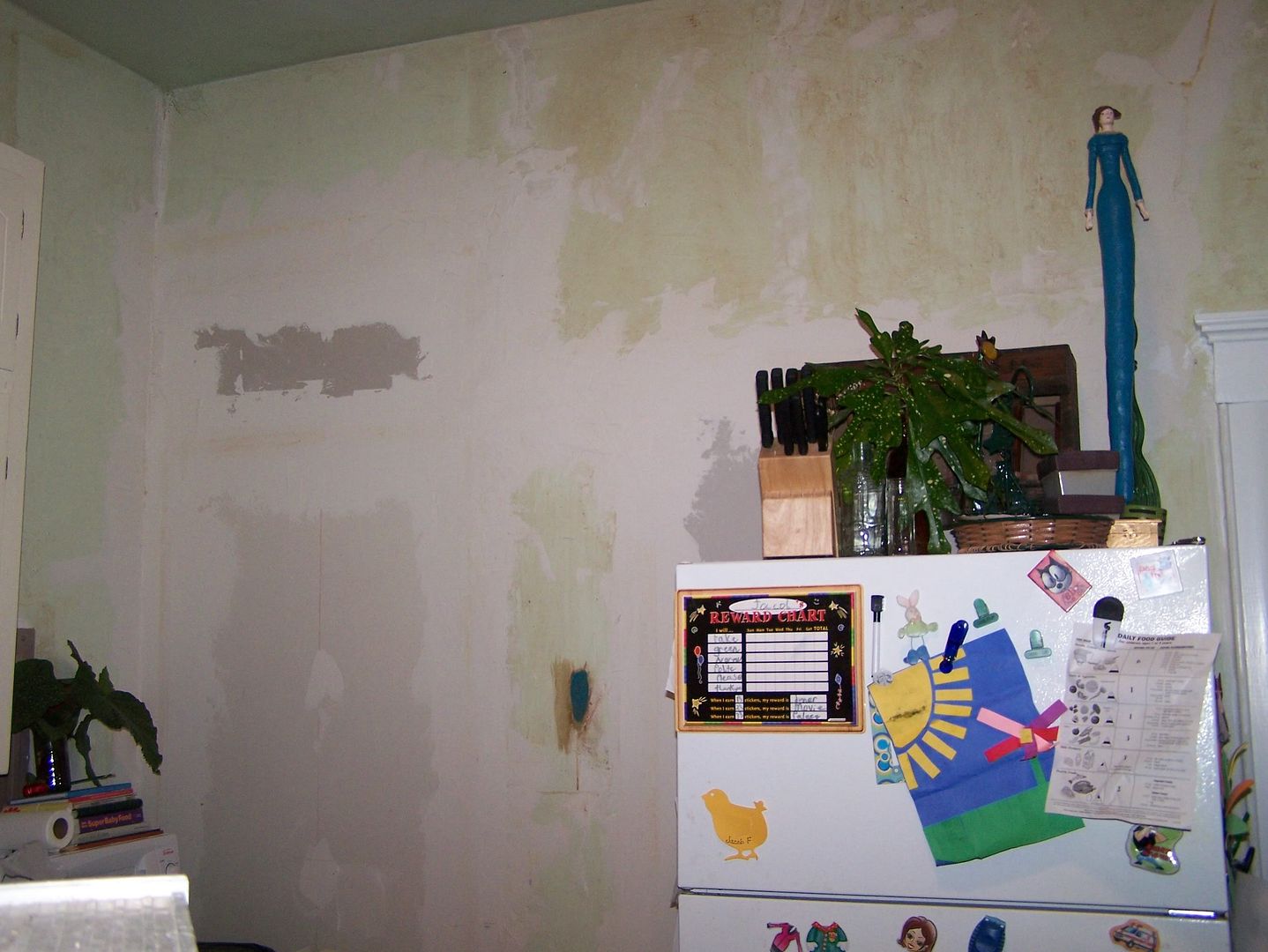 Included in the new layout was also a large custom built hood vent that would actually blow the air outside instead of simply recirculating all the smoke and grease and blowing it in your face as you cook. This new layout had no room for the 7-foot window that stood on the east side of the room. We really didn't like the idea of taking it out, though, since it was our only source of natural light. We were comforted, however, when we reminded ourselves that the darkness was only temporary and that someday in the future we would open up the south wall and install a new window above where the sink would be going.


You can see in the photo progression that the window removal was completed in an afternoon complete with the future-needed vent tube.

That's all I have time for today. Coming up next is the chimney and pot rack projects. So stay tuned... Part Three.