Last Saturday, Jodi and I started the transformation of Lyric's old bedroom to Ezra's new bedroom. Months ago, Lyric began sleeping in Jacob's room on the top bunk. Neither Jacob nor Lyric would have it any other way. They like being roommates, I guess. And, being the largest room in the house, there's plenty of room for them, though we may have to figure out a better layout. The full drum kit takes up a lot of space.


All the decor in Lyric's room has come down which was sad to us, but the fun has just begun really. We've mudded up the walls to fill in all the holes from past decor, and even filled in and smoothed out a few cracks in the plaster. It's ready for a light sanding, some primer, and a fresh coat of paint. We don't really know exactly how we will decorate it, but rest assured that I'll post more pictures as we get Ezra's decor up and furniture all in.


Another fun part will be rearranging and fixing up the boys' room. A couple months ago, I picked up a really nice dumpster find. It's a bank of 6 lockers; 2 high, 3 wide. Other than being dirty and having some chipping paint, they were in really nice condiiton. All the doors work. There was one dent where the side collapsed in, but it was easily fixed. Jodi and I bought the paint already for them and when we're done they'll make an awesome contribution to the boys' room for both storage and style.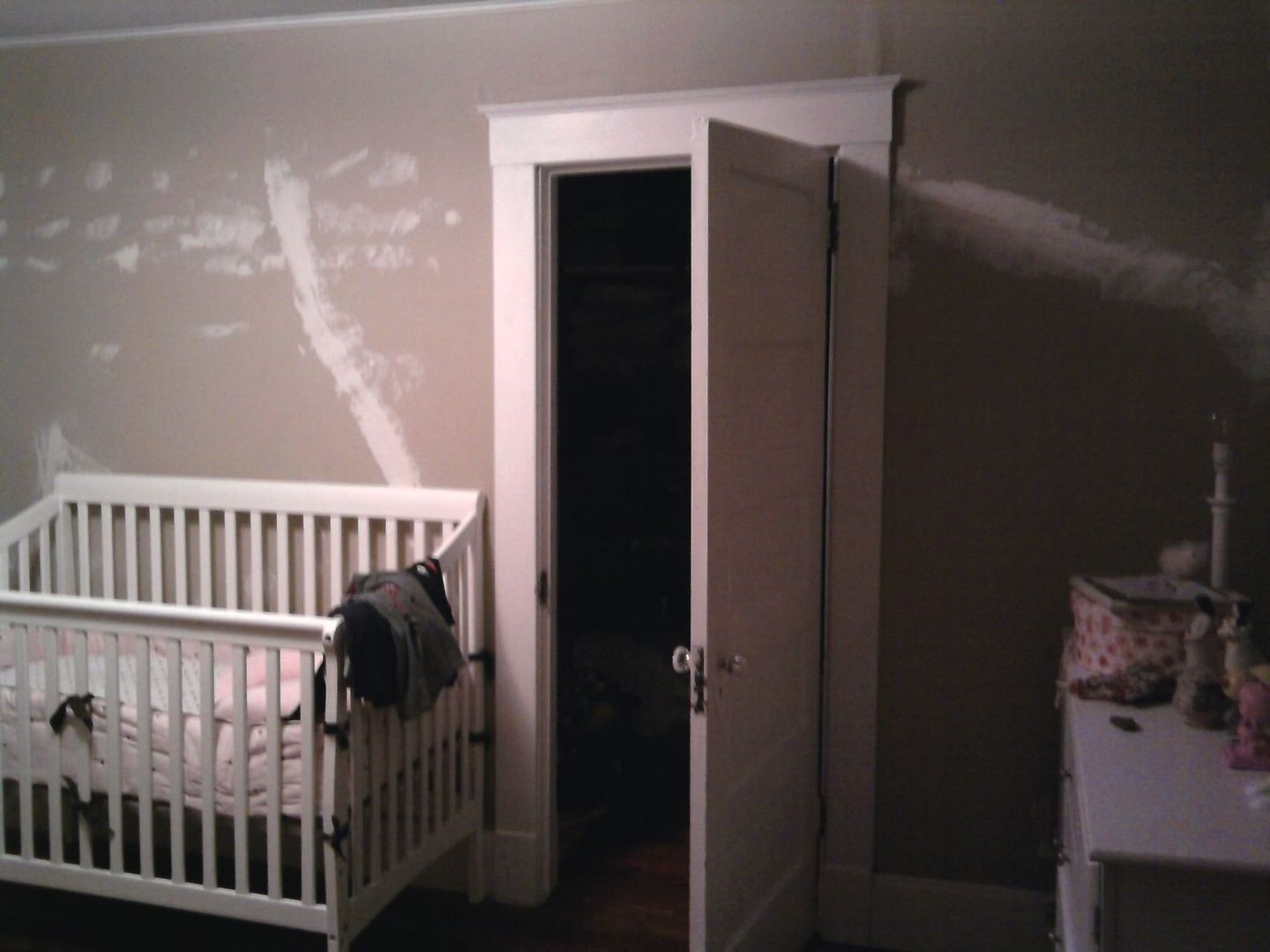 The photos here look like we're transforming the room into a dreadful place, but I assure you that these photos (taken in the dark with my phone) give the room no justice. As a matter of fact, they look so terrible that the only reason I am posting them is to make the photos to come look that much more awesome. Stay tuned.