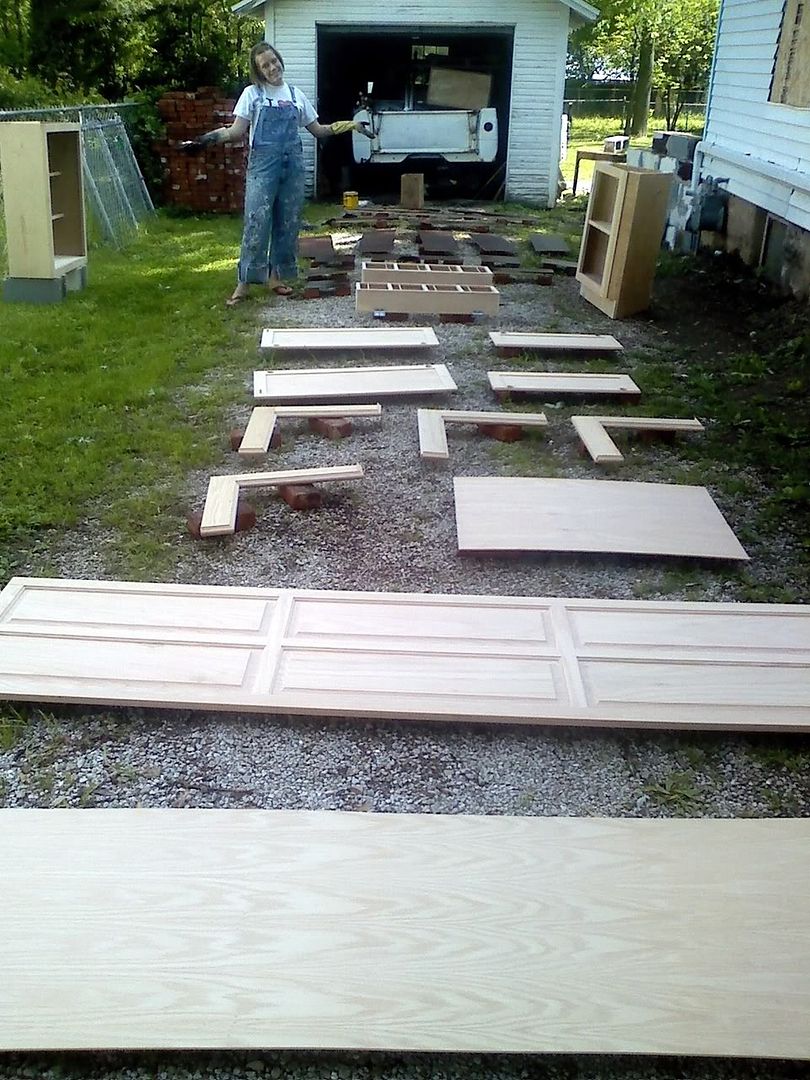 Sorry that I've kept you waiting for the end of this series for almost 2 weeks. I've been trying to actually finish the kitchen so that I can finish the blog series. Well, the sake of the blog is not my motivation or anything, but I've been doing some serious waiting. All the waiting started with Springfield Discount Building Materials. We ordered our cabinets through them. They were able to have our cabinets built with all of our custom sizes so that we wouldn't have to compromise on our design. And, they quoted the bid well under what other cabinet shops bid. So, we couldn't resist the good deal. We ordered and paid for them all on February 17 with the exception of the corner cabinet that we ordered almost two weeks later near the end of February. On the 17th, the salesperson, Josh, told us that it would be 3 to 4 weeks for them to be completed. That sounded reasonable and we left the store happy and excited looking forward to the day when all of our cabinets would be done and ready for pickup a mere 3 to 4 weeks away.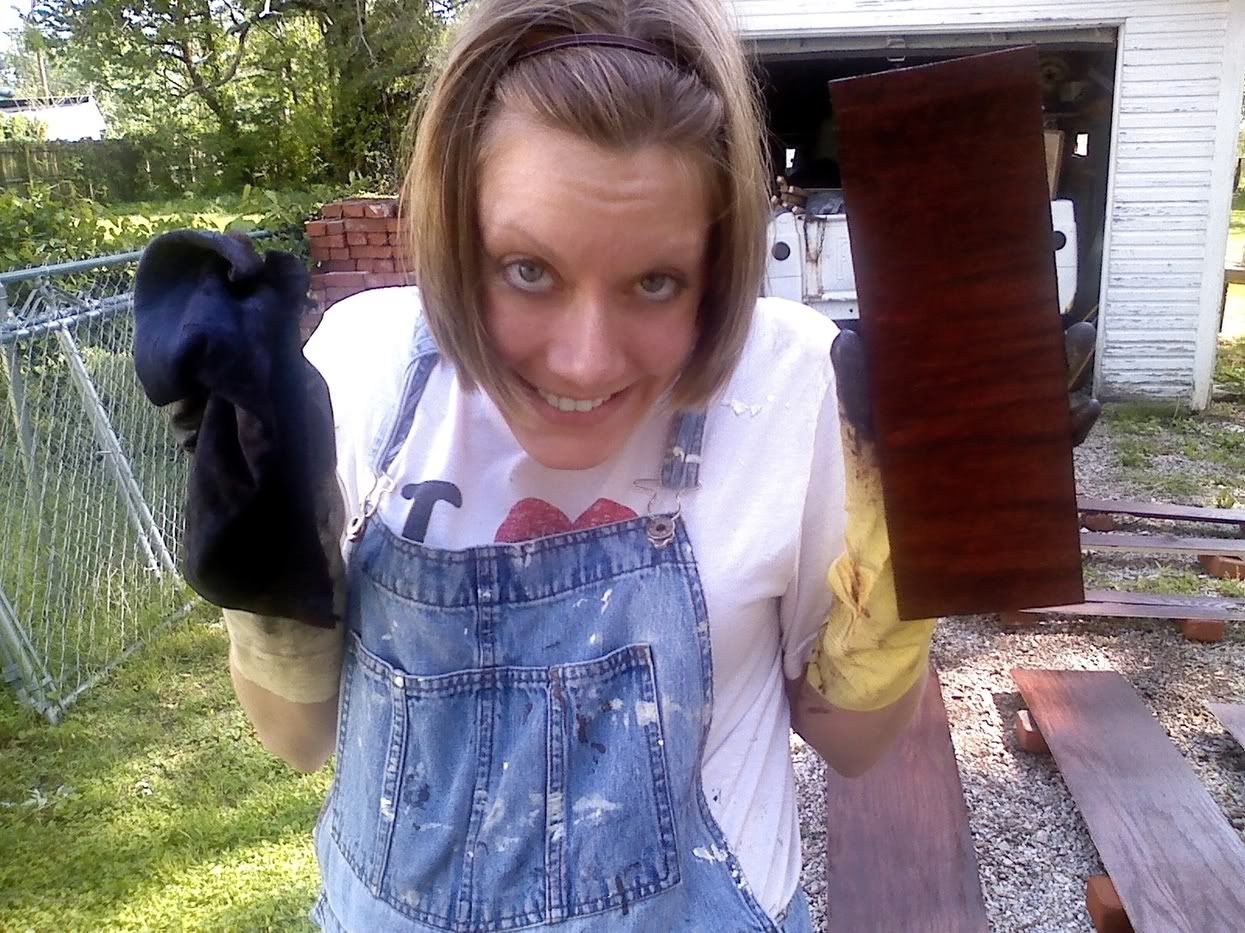 Well, that time period came and went. No cabinets. So, I called. I got an apology and a somewhat long explanation as to why they weren't done yet. Let me stop here for just a second. Now, I'd write it all out how it went down, but it would be so long, repetitive and boring that I would then have to apologize to you. So, I'll skip all that to give you the short version. We waited. I called almost daily. I received countless apologies and explanations until finally the day had come when all the pieces to our order were done 11 weeks and one day after we had ordered them. Maybe when Josh said, "they'll be done in about 3 to 4 weeks" he had really said "they'll be done in about 3 times 4 weeks" and I somehow missed it.

It was alright, though. Every time that I responded with a patient demeanor I could hear the relief in Josh's voice. After all, he was simply the middle man between the builder and I. It wouldn't be fair to give him a hard time. If I somehow learn the name of the builder, on the other hand, all fury will be loosed, however! Just kidding.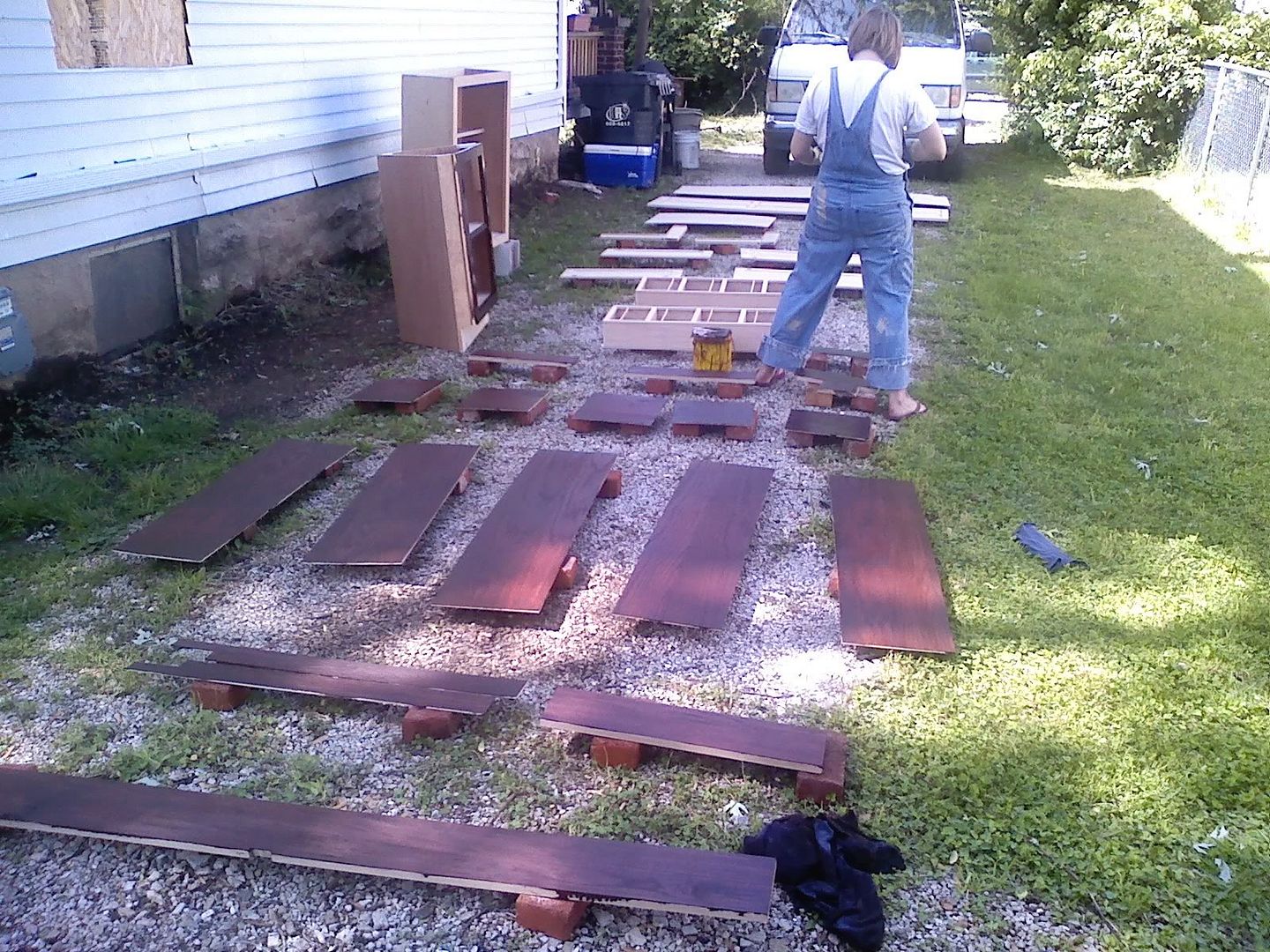 Here are some photos of the second round of cabinet staining and finishing. I left out the detail in my previous story, but we did get some of the cabinets. Just not all of them. So, the first round of cabinets was incomplete, but we finished them and installed them anyway. Those can be seen in previous blogs. This second round included all the kick boards, end panels, coffee mug shelves, and the final two cabinets that we were lacking.

Check back soon, as we are finishing up all the finishing touches. Very soon, we will have the final blog with the photos of our complete kitchen as well as a YouTube video giving a walk-through.

Continued on Part Nine.