For six days before Memorial day weekend begun, I felt terrible. Every day, at some point in the day I would become tired, my lower back would ache as if I were feverish, and I would have, at minimum, a slight headache. I thought that I was getting sick at first, but it didn't get any worse. Then again, it seemed to not get any better.

Finally, on the sixth day, I had enough of feeling bad and decided to ask my wife what I should do. (I should have started with this, but whatever.) She almost immediately asked, "Have you been eating or drinking anything new lately?" And, it hit me. During this same time frame, I had bought a couple boxes of Propel.


I had bought these before and didn't have any issues with them, but then after looking at them, I realized that I had purchased Propel Zero this time instead of the regular Propel. Oops. I immediately stopped using them in my water and by the end of the night felt better. The next day, I woke up and felt great again.

I was only using the flavor packets because it helped me drink more water. I chose Propel because it was the only water additive packet that used real sugar as opposed to all the others that boasted "no calories" but chose to poison ythe consumer rather than fatten them up a bit. See, I have a bad habit of going for very long periods of time without drinking anything. I'll get a massive headache and then can't remember the last time I drank anything at all. I'm sort of a camel that way, but without the humps of water on my back to actually keep me going in a healthy way.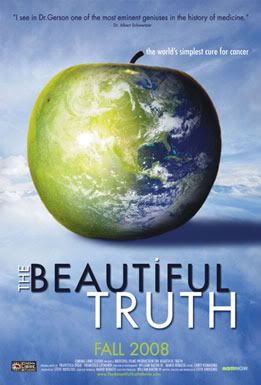 Since then, we watched the documentary The Beautiful Truth. I enjoy watching good documentaries and this was definitely one of them. Although, I hate to hear that my favorite foods are really loaded with toxins. And, that the reason I like them so much is because of the addictive qualities of their brain cell killing additives. :-(

Still, I recommend that everyone sees this film for the information as well as for the entertainment. Oh and don't drink Propel Zero. It's poison.

Here's the ingredients: MALTODEXTRIN, CITRIC ACID, SODIUM CITRATE, NATURAL AND ARTIFICIAL FLAVOR, ASCORBIC ACID (VITAMIN C), SUCRALOSE, SILICON DIOXIDE, NIACINAMIDE (VITAMIN B3), ACESULFAME POTASSIUM, CALCIUM DISODIUM EDTA (TO PROTECT FRESHNESS), CALCIUM PANTOTHENATE (VITAMIN B5), VITAMIN E ACETATE, PYRIDOXINE HYDROCHLORIDE (VITAMIN B6), CYANOCOBALAMIN (VITAMIN B12).

Interesting Note: Blogger's built-in spell check is assuming that I have spelled nine of these words incorrectly because they don't exist as words in their database. So, I'm not the only one who doesn't recognize them. I wonder how many of these chemicals in the future will be found proven to cause serious health risks.