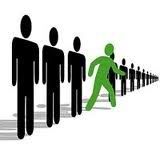 Osama's dead. Everyone's talking about it. The media can't shutup about it. It's somehow the most satisfying news the U.S. has received in 20 years. People are literally singing in the streets.

Really? Am I supposed to feel like justice has been served by this death? Am I to feel more safe? Am I to sing praises to my country's government for this vengence-quenching gift? Am I to feel closure now?

Where are the answers to the questions that have been asked a thousand times? Where is the truth that is being obviously hidden from us all? Sure, there was a time when I was in support of the U.S. hunting down Osama. I, too, once blindly believed the media and our government's immediate and unwavering assessment of the events on 9/11. I, too, needed a scapegoat on which to vent my pent-up emotions. I, too, failed to consider that there may have been much more to the story in which we were all being given.

It all feels like the end of a really good suspense movie. Except that in this film the evil plan gets accomplished, the heroes never got cast, and we are all just the extras in the background along for the ride with no individual faces, personalities, or opinions. We're the lemmings who need a hero because we're too weak, too stupid, and too afraid.

Here are my top questions, though there are thousands more:

1) Was flight 93 shot down? It certainly didn't crash like we were all told. The "crash site" had no plane in it. It had no debris in it, either.

2) Why were we lied to about how the World Trade Center buildings came down? More evidence points to the use of explosives than anything else. There wasn't even anything wrong with WTC building 7 yeet it collapsed into its own footprint at freefall speed. Sorry, folks, nothing but controlled demolition can do that. That's just simple physics. To believe anything else is either willful ignorance or lemming stupidity. Nothing falls toward the earth at freefall speed along the path of most resistance let alone buildings constructed of concrete and steel.

3) For what reason (other than obvious cover-up) did the government haul the remaining pieces of WTC buildings to an undisclosed location only to scrap it all without allowing anyone other than themselves to view it all? Wasn't it all crime scene evidence and therefore illegal to dispose of, tamper with, or remove from the scene for that matter?

4) Why were the families of 9/11 victims given compensation but with the clause that excludes them from being able to raise litigation against or call for any investigation of the government's actions surrounding the events of 9/11? And why did the families of the victims who refused to accept compensation so that they could raise litigation against the government have their cases consolidated into one court case that was simply dismissed?

These are just four questions. There are lots more. None of these questions have been answered by either federal, state, or local governments. They have continued to avoid, distract from, and even silence those who have spoken out on the apparent untruths that our government has relied upon to maintain the secrecy of the events and the truth of how they really occurred.

As far as closure goes, we'll never really have it with 9/11. The death of Osama doesn't even begin to change that. For all the lies that we have been told, what makes us so sure that Osama had anything to do with it at all? Make no mistake, justice will be served. There's no doubt about that. But, it won't be in this life and it won't be by us.