It's Thursday. Last week was my last week with DEI. It doesn't seem like I worked there for very long, but I suppose that the reason for that is probably due to my having worked at SRC for as long as I did. Comparatively speaking, the last 18 months of working at DEI hasn't been too long at all. But, 18 months?! That's a long time, especially when I started entertaining thoughts and plans of doing something else two months into that.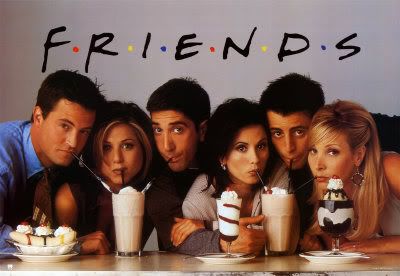 The only thing that's kind of sad about leaving DEI is the fact that I'll likely never see or talk to most of the people there ever again. These are people that I've spent an average of 48 hours a week with for the last year and a half. I know this to be true because of what happened with SRC, high school, and some of my old churches. It's not just me, either. It's true for everyone.

Whether we want to admit it or not, the only reason that we are "friends" with some of the people we are "friends" with is because we go to the same places. Our relationship is better defined by the term "co-worker", "alumni", and... well... I'm not sure what to call our friends at church other than just that.

Maybe that's just it. Maybe it's all in how we introduce them or talk about them. If someone mentions their "friend at church", "friend at work", or "friend from school" they are probably really meaning how they are (or were) friends with them in those places but not necessarily anywhere else.

If this is true, then the definitive question that separates the friends from the "friends" would be: Do you purposefully hang out with or contact these people outside of the places in which you see them on a regular basis? Because, I have quite a few friends that I hang out with outside of church that I go to church with. And, to my best recollection, I refer to them as "friends", as opposed to "friends at church." Likewise, I have lots of "friends from school" but only a couple of friends that I also went to high school with. Is this making sense?

Is it okay to be friends with people for a season? Do you feel guilty for not contacting certain people? Have you ever been offended by someone because they hadn't contacted you? Was someone ever offended because you failed to contact them? In the meantime, check back soon, because I'm going to come up with a mathematical equation that you can do to let you know how many friends your particular lifestyle can support. It'll be fun! I love math!