Eating food is such a sensual experience. Probably the only sense you don't use is hearing, although the sound can be a marketing tool (i.e. Rice Krispies, Pop Rocks). Taste obviously plays the biggest role, but smell is tied very closely to taste. And taking in the delicious smells of a meal being prepared is part of what makes us desire the food so much in the first place. Feel also has its role. All good cooks know that texture is a very important part of a meal. Some people don't like certain foods based simply of their texture alone. I, for one, can't stand coconut because of that very thing. And, of course, there's sight. Presentation is king.

What's more is that we all have different preferences in all these categories. What one may find delectable, another may find appalling. And even our own preferences change over time. Have you ever been grossed out by someone's choice of condiment for a particular dish only to find out later that the combination is so tasty that they seem to have been made for each other? Or maybe you witnessed a friend preparing a snack in a peculiar way and then you tried it and altered the way you made the same thing? Has there ever been a food that you just couldn't stand even the smell of that later in life became the centerpiece to all your planned meals?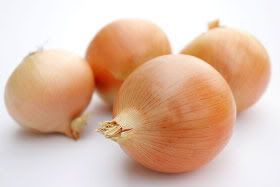 My tastes have changed remarkably throughout my life. I remember a time when I hated onions with a contempt. It bothered me tremendously that places such as McDonald's were "dumb" enough to put them on hamburgers for kids by default. "Shouldn't they only put them on if you ask them?" I would wonder aloud. However, at age sixteen, I was at an Independence Day party at a house where I didn't really know anyone. One of the hosts, a mother of small children, was nice enough to make me a plate probably knowing that I would decline an offer of food if asked. It was a burger right off the grill "with all the fixin's." Out of habit, I wanted to remove the thick slices of red onion off the top of my burger. But, as I was raised to be a thankful, appreciative boy with good manners, I left them there just as she had prepared it for me. The first bite kind of impressed me. By the second, I was hooked. Never again would I eat another warm, soft, crunch-less burger as long as I lived. Today, there's onion incorporated in almost every dish I make.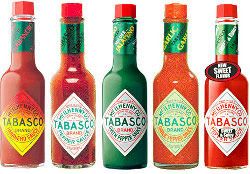 Another thing that I would see people do is putting ketchup on their eggs. I never quite got that. Others would use Tabasco Sauce. And, I couldn't figure out why they would want to destroy their sense of taste for the day. However, growing up, when we would have homemade tacos my mom would make a taco sauce by mixing ketchup and Tabasco Sauce. It was just a cheap way of having taco sauce without buying it, I'm sure, but nonetheless I liked it. Every time I make homemade tacos, I recreate the recipe. Since we're Italian, at least in part, I have dubbed it 'Italian Taco Sauce'. I even have Jacob making it now. Anyway, a couple weeks ago, we made breakfast burritos and I made some of the sauce. As I was enjoying eating one, it occurred to me that I was, in essence, adding both Tabasco Sauce and ketchup to my eggs. I had become one of them. How did this happen?

Do you have any similar stories? Any foods that you couldn't stand as a child only to find yourself looking forward to them as adults?