Jodi and I have decided to get our house ready for sale. We've been working for years now on the renovating and we've come a long way, however most of the work that we've put into the house is in the house as opposed to out. We've somewhat neglected the exterior while beautifying the interior. The result: a house that people judge from the outside and then marvel at the inside because they "had no idea" it was so nice. While we do enjoy the oohs and aahs from guests we receive after they tour the interior we can't help but notice the lack of these noises from people as they walk up or as they leave. We're afraid that when these guests aren't our friends but rather potential buyers that they may not even make it up to the front porch if we don't drastically alter the appearance of our front yard.


Our realtor gave us some good advice when she told us that we need to work on curb appeal. She said, "No offense, but you need to cut your shrubs." She was right. We had let our hedges grow to enormous heights on purpose. We enjoyed the privacy that they provided. We could be out in our yard and none of our neighbors could tell. Unfortunately, she pointed out that a lot of potential buyers won't even stop the car when pulling up to a yard like ours out of fear. She made mention how police will think that there are drugs being made or sold in properties that are hidden like ours, and often neighbors will think the same. I think our neighbors know better, but I don't doubt that others won't.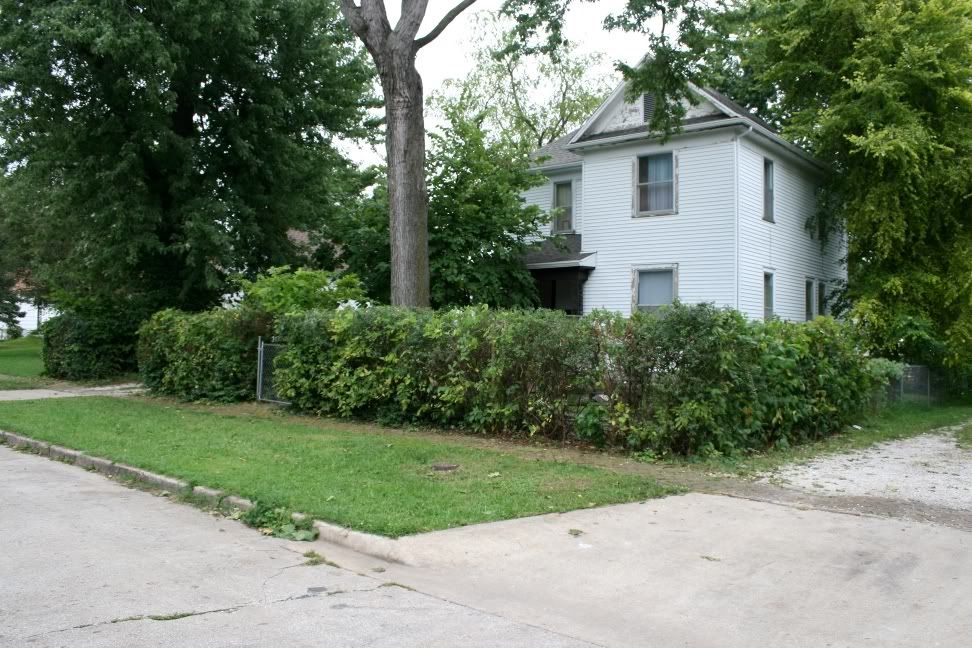 So, the hedge got a trim. It was a lot of work. It took me all day, but it was worth it. We really don't care for the fact that we feel like everyone is looking at us, but we'll get used to it. I feel like a bit of a recluse in saying that, and maybe I am a little bit. I don't know.


Meanwhile, Jodi painted the porch and it looks wonderful! When we bought the house the porch was rotting out at the ends of the boards right where the staircase met the porch. We knew that if we waited too long we were going to come home to find our mailman had fallen through to the ground below. We didn't want to dispose of any mailman bodies, so my friend Mike and I cut out the rotten boards back to the next floor joist and replaced them with boards my friend Jake gave me from a job he did. Thanks Mike! Thanks Jake! We also replaced the beam on that end with a really heavy rough-cut hickory beam that my father-in-law gave us. He spotted the rot when we first bought the place and anticipated that I would need it. Thanks, Larry!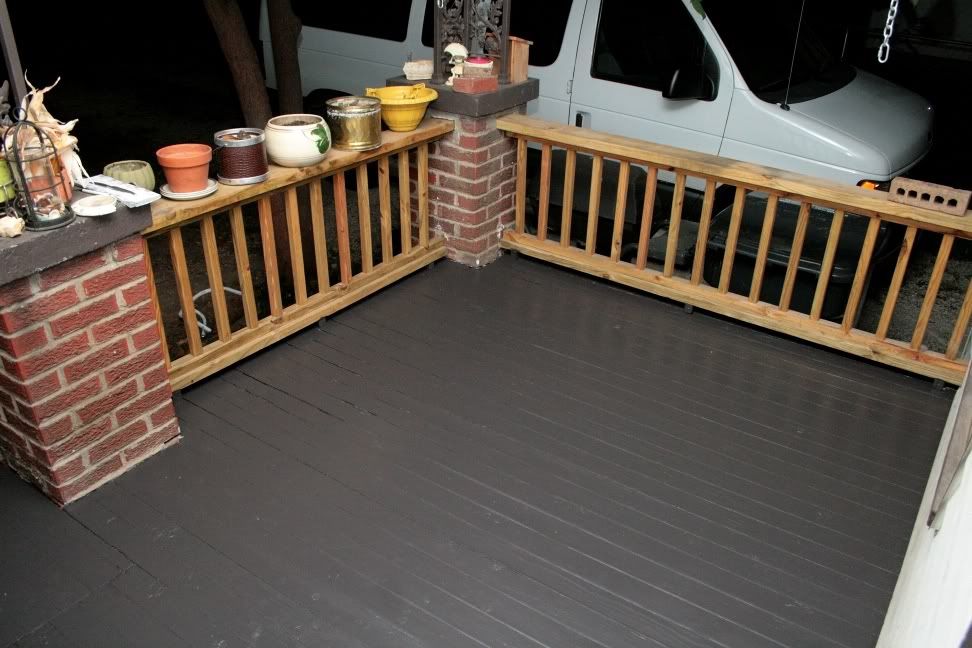 Then, I tore out the rotten porch railing that looked inviting enough to sit on but was really a deadly trap set by previous owner's neglect. It came out really easy and I replaced it with my own custom designed porch railing built with all treated lumber. We still have to paint the new porch railing white, but it already looks a ton better than it did.

Our list of things to do to spruce up our home's exterior isn't terribly long, but it'll take a lot of work. I'll keep my blog posted with all the new high-impact projects we take on.