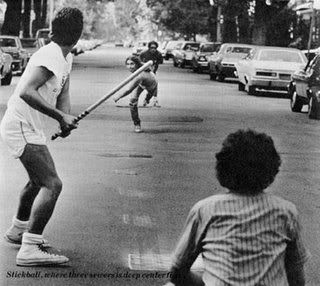 Everyone knows that times are tough. The economy seems to be rocketing towards disaster at a pace never seen before. And it is for people my age. I don't know first-hand how bad it was back in 1982 when the economy was attempting to recover from another steep recession like this, but I was there. At three years old, I didn't even notice the crisis, but throughout my employment at SRC I've been reminded of it over and over.

SRC was founded in 1983 and we celebrated our 25 years in business in a big way earlier this year with lots of food, Three Dog Night, and The Doobie Brothers at the Shrine Mosque. SRC only became a company because International was desperately closing down plants to stay alive. The International corporation survived, but not before abruptly closing it's Springfield plant. I'll skip the history lesson since most of you have heard me tell it before and because that's not what I intended to write about anyway.

The last three days of headlines for manufacturing in Southwest Missouri have been a serious blow to worker's confidence. It started with Aaron's Automotive announcing their intentions last Tuesday to close their Springfield plant starting in February and finally closing the doors for the last time in June effectively putting 184 people out of work. Then, Wednesday came and went and informed us that Fasco will be closing their plant in Eldon, Missouri utilizing the same time frame as Aaron's which will add another 390 names to the list of people looking for a job. Then, strike three if you will, yesterday's News-Leader boasted the headline, "Rail-car shop closing, leaving 228 jobless." TrinityRail announced to its Springfield employees that they, too, would be closing their shop effective February 2.

A quick search on the Internet brought me to another article that was reporting the numbers of jobless claims on a federal level. Apparently the numbers spiked for this week well over what Wall Street was expecting. The number of people filing claims for unemployment has now surpassed the amount of people who were filing for the same in 1982. A saturated job market is going to be the result as more and more companies are beginning to throw in the towel and settle in for a long, hard recovery with minimal staff and few hopes of expansion.

I remember the recession that followed 9-11 and remember wondering what would become of us, as a country, then. I'm not worrying this time, though.

In retrospect, every part of my life seems to have been gearing me for survival in tough times. I was raised by a mother who worked hard and provided for us in every way. Of all the things that she taught us over the years, spend-happy flightiness was not one of them. We learned how to make the most of everything we had. We "garage-sailed", and frequented flea markets, and thrift stores. Don't get me wrong, we weren't poor. I had more growing up then a lot of kids had and I had opportunities to go virtually any route with life I wanted to. I simply chose where I am today and I enjoy it. I take more pride in what I can make or fix than the objects I buy new. Everybody likes saving money, but for me its a game. A game that I really enjoy winning.

I was reminded once again of this game last night when I repaired my laptop. Their was a problem with it where it would shut down abruptly from even the slightest movement while running. I bought it dirt cheap for this reason. The previous owner couldn't figure it out. I figured that it was a loose connection somewhere and formatted the hard drive and reinstalled a fresh operating system. I checked all the connections to the main components and found nothing irregular. I put it all back together and the problem was solved somehow. I just assumed that maybe someone had messed with the system BIOS settings and that by reinstalling all the drivers for the hardware I fixed it by having the BIOS return to the default settings. I was wrong, though. The problem started occurring again.

Last night I was determined to pinpoint the precise cause for the instability of the machine and after many pokes and prods and the resulting shut-downs I determined that one side of a small cover on the bottom was to blame. I removed the cover, turned the computer on, and sure enough, I couldn't get it to shut down again. Upon close inspection I found that it was a design flaw in the case and cover. The cover had two guide tabs on the sides and when securely fastened to the case, one of the guide tabs was pressing against the mother board. Mother boards don't like pressure on them while they are running. I broke off the tabs. Problem solved.

My point is that I do this with everything. I'm not always successful, but Jodi and I both are two resourceful, resilient, and creative people. No matter what the future may hold, we'll be sure to find a way.