This year's anniversary was our fifth! My mom took the kids so Jodi and I could run off to Branson for the weekend. It was a lot of fun hanging out with my girl all weekend with almost nothing on the agenda.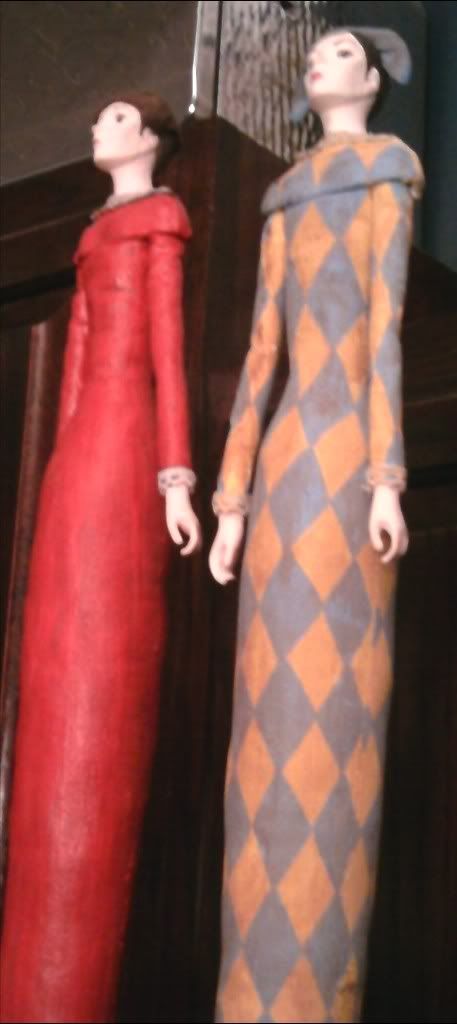 It was also a very successful weekend. Many weeks ago (not sure how many) Jodi's mom sent her a picture of a tall lady statue that was clearly from the same maker as the tall lady statue that Jodi bought at a yard sale a long time ago. Jodi wanted it, so we decided that we'd look for it while in Branson. Long story made short, we found it. Jodi had painted the one that she bought years ago. This one has its original paint on it still and looks good.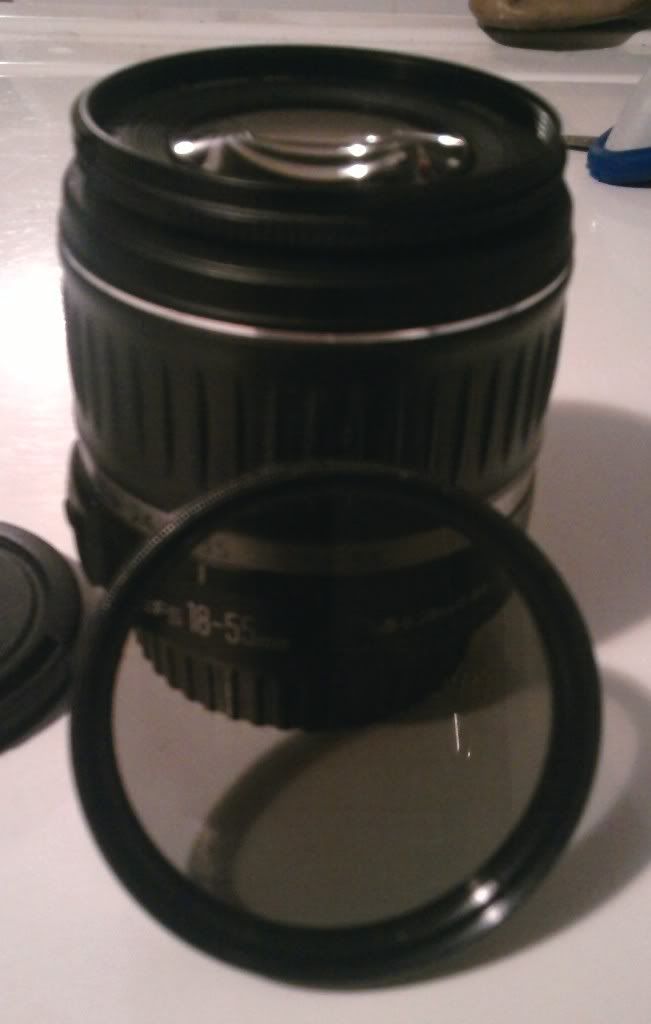 At the same flea market, I found (in a basket of random old photography stuff) a 58mm polarizing filter for my camera lenses. I have wanted one of these for a while, but have failed to buy one until now. They're not real expensive or anything, but with shipping and everything I've just never made that commitment. There was no price on it so I asked the owners of the store and they called the owners of the booth who relayed back to me that they wanted $2.50 for it. SOLD! I love it. It really cuts out the glare in outdoor photos.

We ate a lot of good food over the weekend including panini sandwiches with iced mocha cappuccinos at Big Cedar Resort. We also ordered some yummy dishes from the White River Fish House on the Landing with which we started with an Alligator Tail appetizer. We also were able to sit and do some relaxing with some good ol' HGTV. We love that channel and rarely get to see it.

A nice ending to our weekend was when Jodi defied what she was told and decided to go out on a limb anyway and try to sell some of the jewelry that her and Tara had been making. She casually brought it up to the Accessories buyer for Apricot Lane and the girl immediately bought 18 rings from Jodi! AANNDD, they discussed becoming a supplier of these rings for both the store on the Landing and the one in the mall in Springfield. I'm so proud of her!

So, great weekend! We missed a bunch of things going on, but we had a pretty good excuse and I wouldn't trade quality time with my wife for anything. Love you, baby!